WINNER: "Rapture" by Reid Sherline
Judge's comment: "Rapture" is a marvel of compression and packs the punch of a 300-page novel. The writing is exquisite and the story a brutal and beautiful exploration of the devastating extent a child will go to find an approximation of security and love and a sense of meaning.
HONORABLE MENTION: "The Think Tank" by Nathan Curtis Roberts
Judge's comment: I just loved being in the house with these far-flung siblings brought together by their mother's decline. Gorgeously written, "The Think Tank" is full of humor and pathos and a rich understanding of the family web.
FINALISTS:
"Outermark" by Jason Brown
"Tracker on R****" by Niamh Mac Cabe.
"Cate Adjacent" by Afton Montgomery
OUR JUDGE
The judge for the 2023 prize is Lily King, award-winning author of five novels, including Writers & Lovers (2020) and Euphoria (2014), which won the Kirkus Award and the New England Book Award and was a finalist for the National Book Critics Award. Her most recent book, Five Tuesdays in Winter (2021), is a collection of short stories.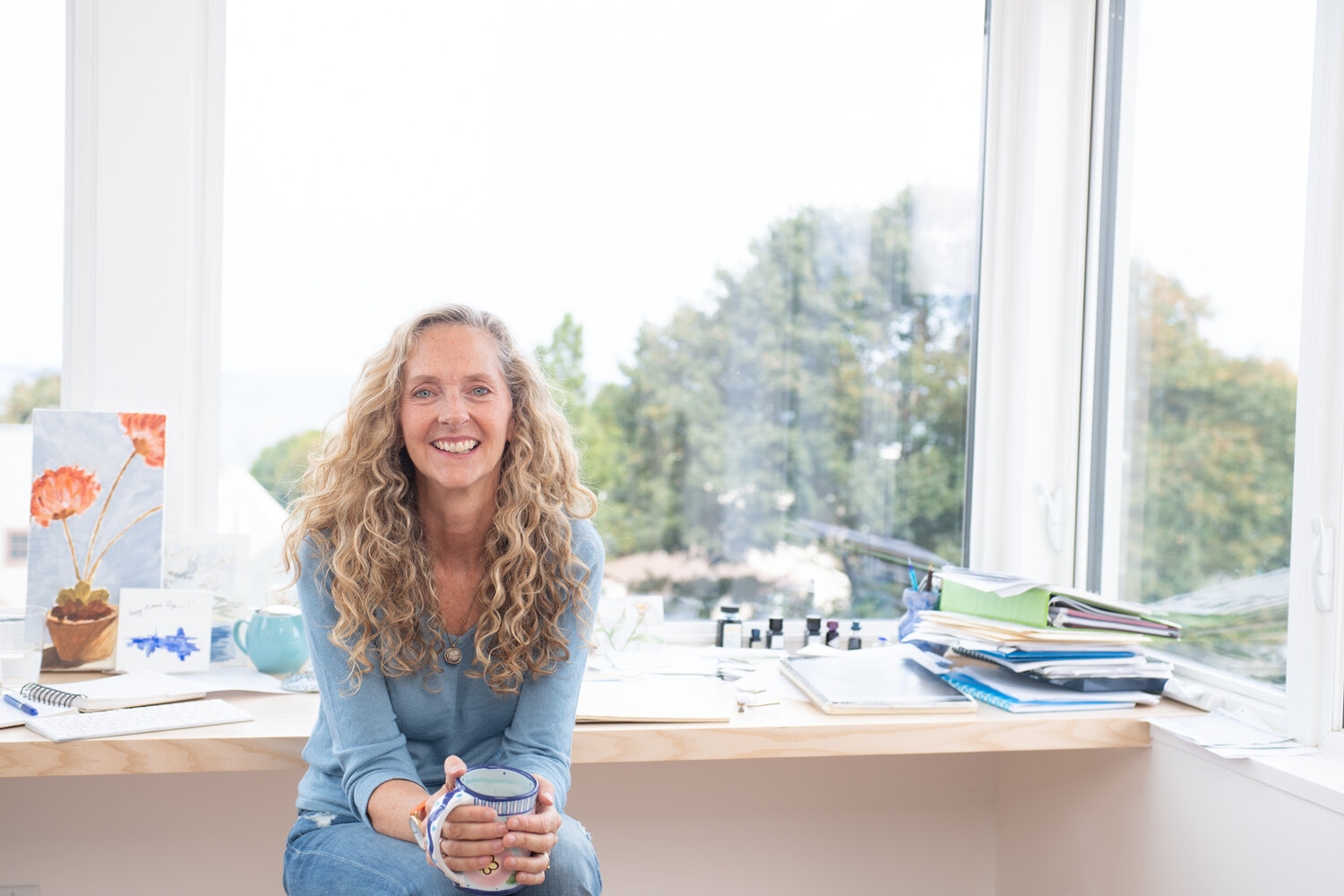 PREVIOUS CHAPBOOKS FROM HARVARD REVIEW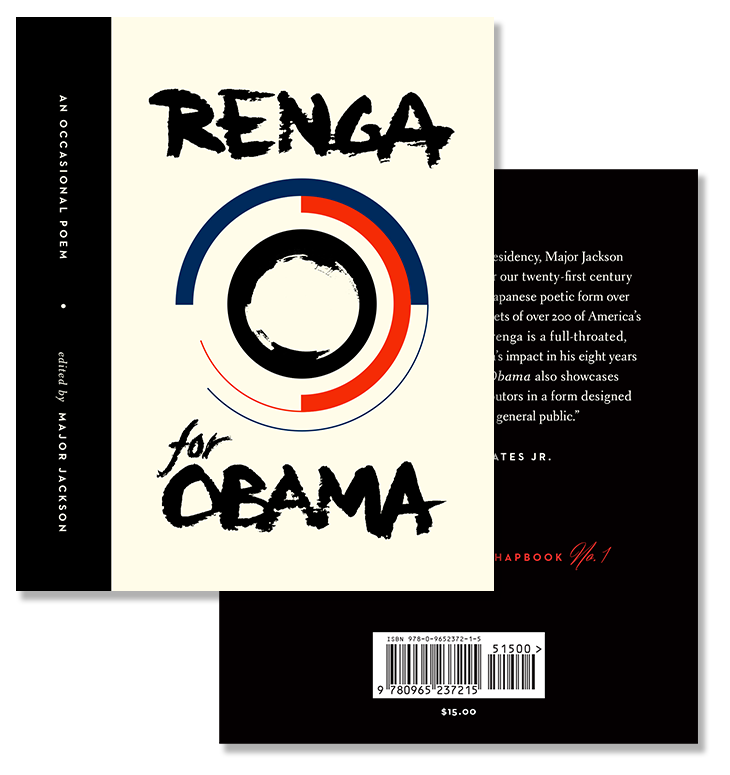 RENGA FOR OBAMA (2017)
by 200+ poets
In early 2017, Harvard Review poetry editor Major Jackson curated the "Renga for Obama" project, a celebration of the Obama presidency featuring over two hundred American poets writing in pairs. The project, which originally appeared at Harvard Review Online, was published two stanzas a day for the first hundred days of the Trump presidency and was highlighted in the Washington Post. It has since been released as a limited edition chapbook with an introduction by Major Jackson and is available for purchase in our online store.
The full text can be read online here.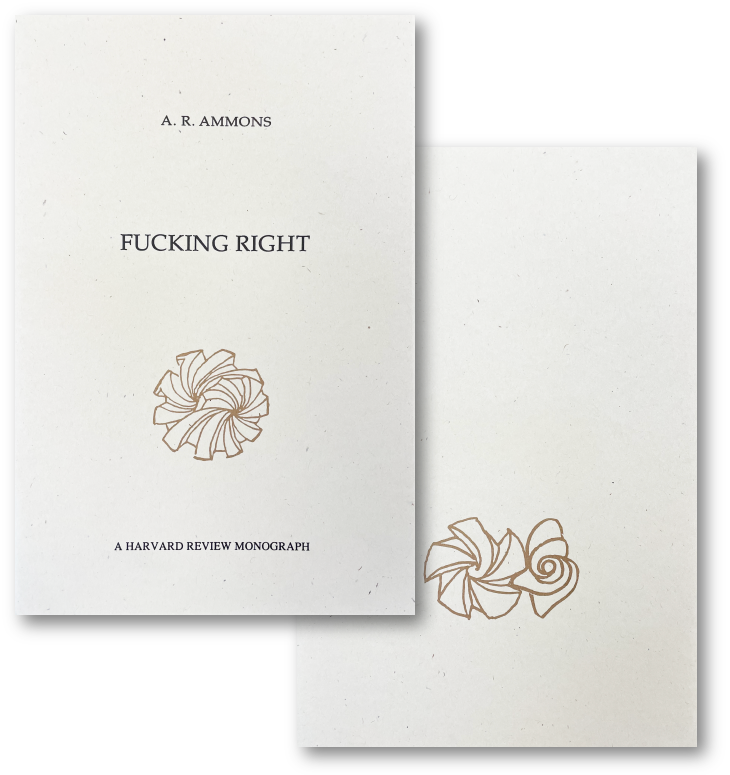 FUCKING RIGHT (1999)
by A. R. Ammons
An irreverent and humorous collection of poems by A.R. Ammons, one of our foremost environmental poets.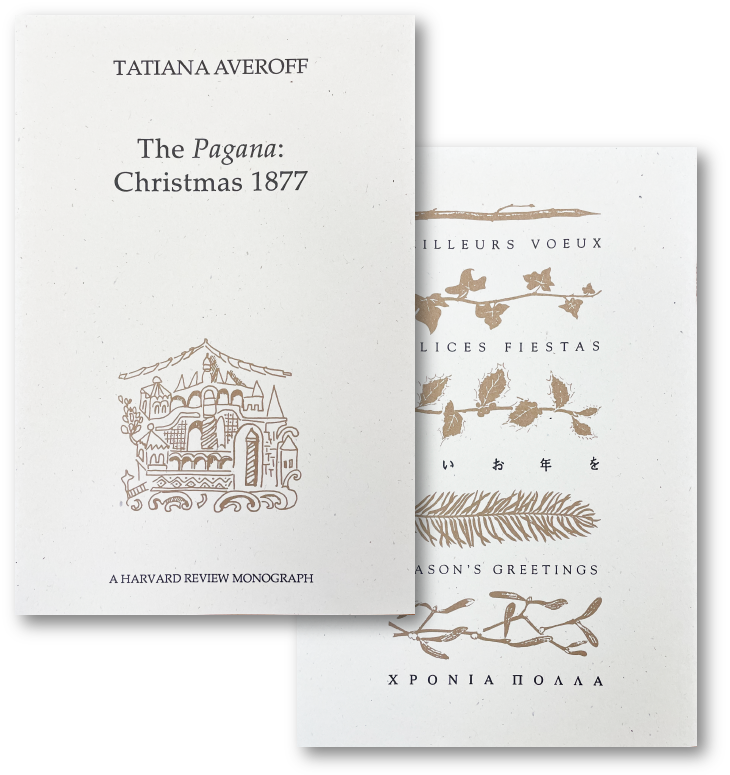 THE PAGANA: CHRISTMAS 1877 (1999)
by Tatiana Averoff
A winter's tale by Greek author Tatiana Averoff that interweaves superstition and tradition to paint an evocative picture of a young girl's Christmas.